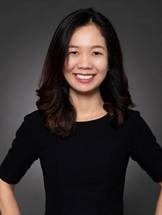 Hong Hanh Nguyen
Working Group Chair for

Capacity Building
Hong Hanh Nguyen is Manager of the IndoChina Center of Excellence, which was initially established as a collaboration between Transmed Co. Ltd (Vietnam) and Agilent Technologies Inc.
She joined AOAC International in 2019, American Association of Mass Spectrometry in 2011, American Chemical Society in 2008, and American Society for Biochemistry and Molecular Biology in 2016 — among other professional associations.
A versatile and life-long learner, Hong has just finished her 2nd Master's degree in Public Policy Analysis at the Fulbright School of Public Policy and Management, whose antecedent was established as a joint program between Harvard Kennedy School and Hochiminh City's University of Economics. Her PhD dissertation was in mining proteomics data of environmental microbes, under the guidance of Drs. Rachel Ogorzalek Loo and Joseph Loo at University of California, Los Angeles. Prior to that, she got a bachelor's degree in Biochemistry at the University of Texas at Austin, with 3 years of undergraduate research in the lab of Dr. Andy Ellington.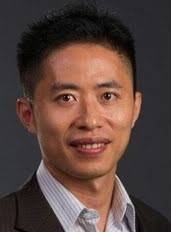 Jie Zhang
Working Group Chair for

Emerging Issues
Jie Zhang is Senior Manager of Innovation Compliance and Optimization at Mead Johnson Nutrition Asia Pacific (Reckitt), Singapore, where he drives development and harmonization of analytical methods to support the innovation projects. Prior to joining Mead Johnson Nutrition Asia Pacific, he was senior scientist and lead scientist in Nutritional industry Research and Development Center (Singapore), where he developed new analytical methods to support new nutritional product development and provided nutritional method training and transfer.
He is active within AOAC INTERNATIONAL. He joined AOAC International since 2016 and he was one of the past members of AOAC SPIFAN Expert Review Panel (both nutrition and contaminants).
He has a Bachelor's degree in Food Science and Technology. He holds an MSc degree in Environmental Science (contaminant analysis) and a PhD in Analytical Chemistry in National University of Singapore (2007). He is (co)author of more than 10 scientific publications


Annabelle V. Briones
Working Group Chair for

Harmonization of Methods
Annabelle V. Briones is the Director of Industrial Technology Development Institute (ITDI), Department of Science and Technology (DOST). She is at the forefront of leading the Institute to make local industries globally competitive through research and development, transfer and commercialization of innovative and sustainable technologies, and appropriate technical services.
She earned her doctorate in Engineering from Keio University, Japan, and a Master of Science in Chemistry from the University of Santo Tomas, Philippines. In 2017, she was conferred as Scientist I of Scientific Career System by the Philippine National Academy of Science and Technology and a Career Executive Service Officer (CESO), rank IV by the Philippine Career Executive Service Board (CESB).
She had represented the country in various international symposia and conferences. She has authored multiple publications and patents. One of her researches is the Philippine Mosquito Ovicidal/Larvicidal (OL) Trap system selected as finalists of the 2016 R&D 100 Awards (The Oscars of Invention) by R&D World Magazine.
She also received the award as Woman Leader of DOST in 2019 and a recipient of the Presidential Lingkod Bayan Award (group category) in 2014. In 2020, the Philippine Association for the Advancement of Science and Technology (PHILAAST) bestowed her with the Gregorio Zara Award for Applied Research, and this year, Asian Scientist Magazine recognized her accomplishments as one of the most outstanding scientists in the region in their 2021 edition of the Asian Scientist 100 list.

Qi Lin
Working Group Chair for

Training of Young Scientists
Qi Lin is Senior Manager at the Abbott Nutrition Research & Development Pacific Asia Centre, Singapore. She leads the Analytical Research function to provide analytical solutions to new nutritional product development, pre-clinical and clinical study, supply chain and commercial QA, regulatory and IP for 14 countries in the region. She leads research on analytical science and food chemistry, and development of test methods for nutrients, contaminants, physical characterization, and bioanalysis.
She joined AOAC International since 2013 and has participated in AOAC SPIFAN program via summitting nutrient test method and joining working group.
She holds a PhD degree in Organic Chemistry from University of Wisconsin – Madison, USA. She (co)authored more than 20 scientific publications and patents.

Amelia Cheng-Quek
Working Group Co-Chair for

Training of Young Scientists
Amelia Cheng has just retired as the Group Quality Control and Quality Assurance Manager at GC Holdings Sdn Bhd in September 2021. During her 37 years of career, Amelia was proactive in the  technical group services of the company, overseeing the QC & QA of the laboratories and the process of  GC Feedmills in Malaysia, Brunei, Indonesia, Vietnam, Sri Lanka, China and Thailand.
 At the international level, Amelia joined AOAC International in 1989 and received the 25 years Member Service Award in 2014. She was also a member of the Association of American Feed Control Officials (AAFCO) . At the national level, she has been an enthusiastic member of the Malaysian Institute of Chemistry (IKM) since 1986 and actively participated in many of its activities. From 2012 to present, Amelia has been serving as a committee member in the IKM Southern Branch. She received the Citation Award in 2014 for distinctive contributions to the profession of Chemistry in Malaysia.
She obtained a Bachelor's degree in Chemistry and Pharmacology at Monash University ,Victoria and  Postgraduate Diploma in Food Technology at UNSW, Australia. Learning through nearly 4 decades of professional training and practices, Amelia is well-versed on several subjects. She was responsible for the scheduled Group Round Robin Tests;  experienced in new laboratory set-up / layout design and also laboratory renovations; trained and mentored Country QA/QC Managers; conducted audits and provided technical advice; ensured compliance with GMP and Food Safety Management System. Besides chemical analysis, Amelia also has laboratory skills in microbiological analysis, mycotoxin assay, microscopy of feedingstuff and NIR analysis (both NIR software and chemometrics);  Attended the Advanced NIR Forum at Copenhagen in 2015 and Phuket in 2018.
With a professional career always dedicated to work and communities, Amelia is ever ready to share her expertise and technical know-how.